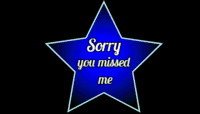 Hey, I'm Roxy, hot and dirty BBW! Let me tell you about some of the things I'm into. I love body worship, ass worship in particular. My ass&tits may be my favorite part of my body, by the way. And the best way for me to get my ass worshiped is.You guessed it! For me to sit on your face!
And with face sitting comes some other things. Besides getting  worshiped, that is.
There's also smothering, for instance. I love smothering!
Feeling a guy struggling to breathe, to get loose, anything, underneath me is a wonderful feeling. I can't get enough of it!
Another thing that a woman of my size understands (and can do quite well) fetish.
I like talking to feedees and gainers and telling them all my secrets to weight gain. I actually don't eat too unhealthily myself, but it hasn't always been that way.
Thus, I know all about how to tell these guys to gain and to do it as fast as possible.
But, I can also be pretty submissive when the occasion calls for it. Not to just anybody, you understand.
But if the right man comes along and manages to flip that switch in my brain, I'll do whatever he wants. I'll be a slut, a masochist, a humiliation lover, anything! Sometimes, this means gang-bangs, which I'm always up for.
It doesn't even have to be a submissive thing, really.
I love the feeling of many men with their many cocks all showering their attention on me!
So if you'd like to play with a kinky BBW, then Call Ms. Roxy!
866-997-0735
$2.25 /min
(10 minimum)
 
Mommy Phone Sex